MISSION STATEMENT
Old World
Our foundations are based on old world principals.
Family, Community, Integrity and Knowledge.
New World
We seek and integrate new world cutting edge technology, design and engineering. Through continual learning, growth and evolution, we aspire to bring innovation and inspiration to all that we do.
Our Vision
To create, construct and deliver your spaces that will stand the test of time, providing many years of enjoyment and pride to you and yours.
"Germancraft continues to redefine the future of quality within our industry, by providing a first class experience that unites the Old & New World together, with service to a level that is surpassed by none"
We are Germancraft!
Founded by Tony Grannall
est. 1991
Germancraft Cabinets was established on the Gold Coast in 1991, and is very proudly fully Australian owned.
In 2008 our purpose built, ultra modern, factory and showroom was completed and has the prestige of winning the Design Excellence Award for Industrial Buildings.
Lead by industry leader and multi award winner Tony Grannall, Germancraft is a full service design, selection, manufacture and install business, that creates bespoke or classic family home kitchens, bathrooms, alfresco areas, walk-in robes, laundries, entertainment units and all other cabinetry solutions.
Our awards and accolades include HIA Best Kitchen, HIA Best Bathroom, KBDI Best Designer, HIA-CSR Bathroom & Kitchen Awards …. to mention but a few.
Our facilities offer a unique experience for our clients, with a showroom of 294m2…….. which we encourage our clients to come in and work with them from concept to completion.
The factory floor is 1037m2, with a viewing window for clients to see their joinery in the making, through our manufacturing plant.
Germancraft Cabinets believes in excellence of quality hardware, materials and service. Utilising European technologies and engineering, combined with lean manufacturing techniques, by Australian craftsmen.
We adopt worlds best practices and are at times, pioneers in the industry. We regularly benchmark ourselves against the leading cabinet makers of the world.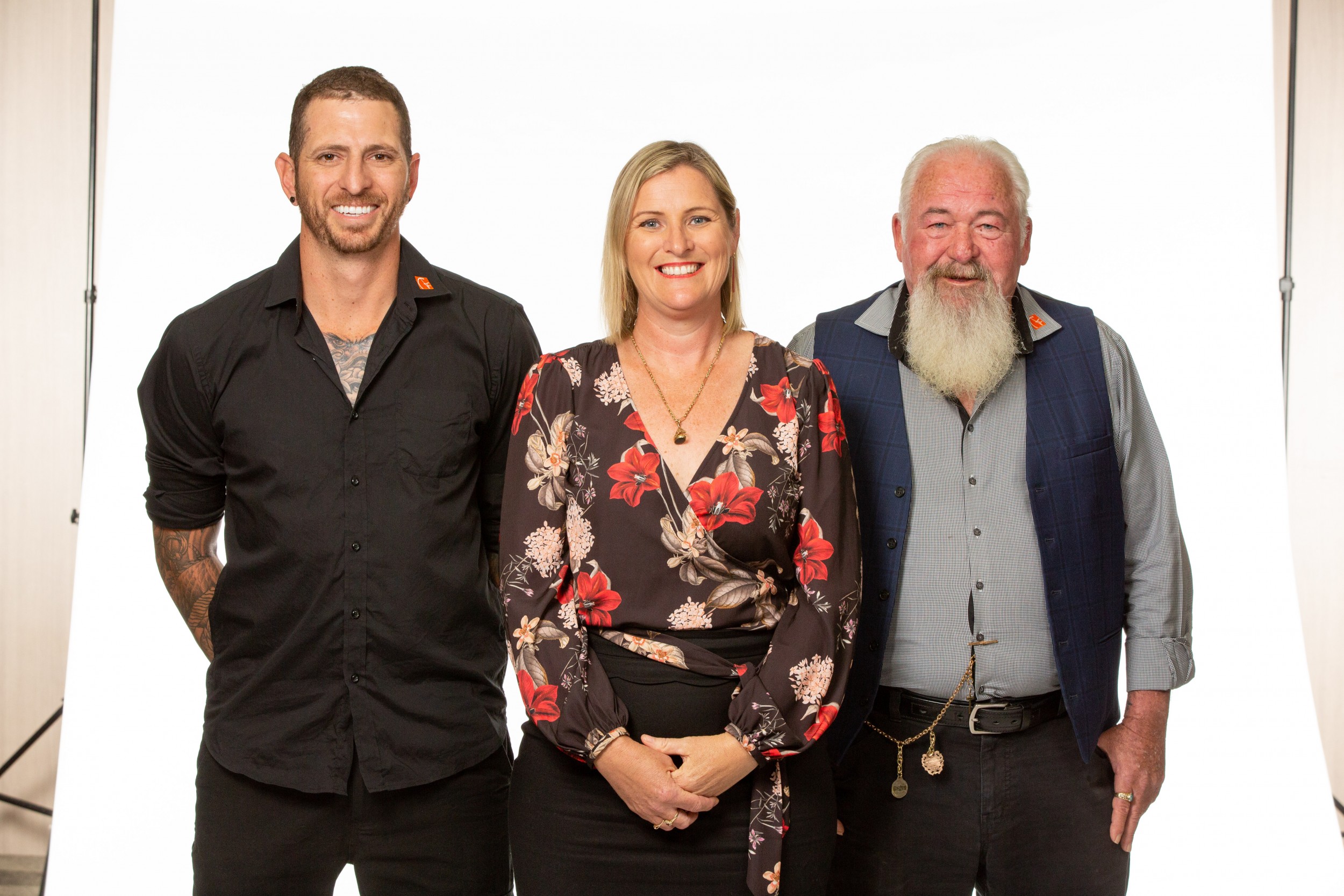 TONY GRANNALL
Founder | Director
Tony apprenticed at age of 14, to J W Parker Furniture, Sydney. Tony completed his apprenticeship at 19 and has now been in the industry for 50+ years. Tony wanted to give back to the industry he is passionate about, by creating and nurturing a family business, that not only provided exceptional workmanship with quality materials, but would allow him to engage, mentor and train apprentices through the generations.
His desire to fashion a working environment of support, integrity and continuing to move with developing technology, has always been a keen focus of Tony's.  The success of this is easily measured by the number of employee's that started their apprenticeships with Germancraft and have never left … for some this is 20+ years at Germancraft!
JERI BRYAN
Chief Operations Officer
Jeri joined Germancraft 20+ years ago as an apprentice and has risen to the position of COO in Executive Management. This was achieved by his dedication to his craft, his eagerness to strive and develop the company, as well stretching his knowledge and skills through further academic achievements.
Jeri manages the day to day operations of Germancraft with his focus being on establishing relationships with builders/customers and ensuring all the factory, manufacturing and installation of joinery runs seamlessly, with lean processes.
DEBORAH GIBSON-CAMPBELL
Chief Financial Officer | Manager
Deborah joined Germancraft 8+ years ago and promptly engaged herself into all aspects of the company, with commitment and enthusiasm to help steer Germancraft in providing pivotal financial intelligence and operational direction. Deborah further manages all the human resources, administrative and legislative requirements of Germancraft.
Deborah is integral not only in her role in Executive Management but brings heart into the workplace by providing guidance, leadership and assistance to all within Germancraft.